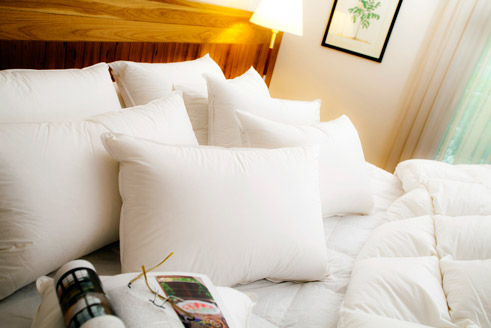 Tips for sleeping well
This may seem foolish, but a few basic tips may help you have perfect sleep. Neurologist Shigueo Yonekura, from the Institute of Medicine and Sleep at Unifesp, gives simple tips on how to get rid of insomnia:

Before going to your bedroom, it is fundamental to calm down from the day's anxieties. Do not go to bed as soon as you arrive from work. First, take a warm shower, try to relax, and only then go to bed.
Turn off the TV and computer is an effective method. The light from these devices delays the production of those substances responsible for advising it is time to sleep.
Physical exercise should be done up to four hours before sleeping, or the body will be too excited. In bed, only sex, which, by the way, is excellent for relaxing.
Tea also helps, but it is necessary to choose the right herbs. No black or green teas, which are rich in caffeine, a stimulant. Infusions of lemon balm and chamomile induce sleep and also improve its quality.
Eat little at night. Have a light meal, for example, of asparagus, hearts of palm, rice, potatoes, wheat and soybean. Soups with these ingredients are an excellent choice, especially on cold nights.
Follow an interesting ritual. After a warm bath, light a blue light and drop a few drops of lavender oil on the pillow. This technique calms all thoughts, relaxes the body and induces better sleep.
A glass of warm milk also helps find the way to tranquil sleep, because the food has (not a very high concentration, true) of tryptophan, which is the precursor to serotonin, another neurotransmitter strongly associated with deep relaxation.
Care with alcohol. Do not be fooled by that pleasant relaxation alcohol offers, because, after a few sips, that substance can loosen structures in the pharynx region, compromising breathing. The result is an unbearable snore that hampers the phases of sleep, or the rebound effect, which is when the person wakes up several times in the middle of the night.
Have ideal sleep time. Try to sleep at least seven hours per night.